Congratulations! You made it. You are now king or queen of an entire audit shop.
I am sure you have a more formal title – such as audit director, chief audit executive, or audit partner. But no matter your formal title, you've paid your dues by learning the critical skills of how to conduct an audit as well as how to manage a project.
Now you get to call the shots for the whole audit team…
But hold on a minute! You don't really get to call all the shots.
Just like when you were a new auditor or an audit manager, there are limitations on what you can and can't do because you still have to answer to someone. As the leader, you have to take the needs of those you serve into account and make the necessary sacrifices.
As U.S. President George H.W. Bush said, "There is but one just use of power, and it is to serve people."
Here are the things you need to know to succeed as an audit director
At this point in your career, you should not be involved in any direct evidence-gathering tasks like your lower level staff. But that doesn't mean you don't need to work hard every day to keep your team moving in the right direction.
Here are some things an audit director needs to know and do to serve the team and the audit customer:
1. What interests the customer
You need to know what your customer is most interested in. Is it money, compliance, or the achievement of certain goals?
If you want the powers that be to continue to support your audit shop by allocating funding to your shop or standing up for you when there is a conflict with an auditee over a controversial audit finding, you have to prove your worth to them with every audit report that you issue.
Each time they open one of your reports, your customer should say, "Thank goodness the auditor is doing their thing! I am so glad they work for us."
2. How to keep the conversation going with the customer
You should be close enough to your key audit customer that it feels like you are having an ongoing conversation about what is important to them and how you can help them.
Of course, every leader's situation is different, but in order to stay in touch with your customer you should meet with them frequently, attend their staff meetings, send them progress reports, take them to lunch, and/or scour their missives for clues about their state of mind and current goals.
If it is hard to get to your number one most important customer, then get closer to their second in command.
Yes, it does sound like I am recommending that you become a stalker. I'm just going to have to own that. 🙂
3. How to set a tone regarding compliance with audit standards
Now that you are the king or queen, you set the tone for your entire audit shop.
Your staff look to you to see whether it's important to comply with audit standards. If you, their audit director, don't seem to care, they will follow suit and stop caring, too.
Staying in compliance with audit standards is no small feat and you will have to continually encourage your team to keep up the good work.
4. How to handle the gray areas
The audit director, more than anyone else in the audit shop, is prepared to handle the gray areas. The Yellow Book says:
GAGAS 4.10 c. Partners and directors: Auditors in these roles plan engagements, perform engagement procedures, or direct or report on engagements. Partners and directors may also be responsible for reviewing engagement quality prior to issuing the report, for signing the report, or both. Work situations for these auditors are characterized by high levels of ambiguity, complexity, and uncertainty. The partner and director role necessitates an advanced level of proficiency.
Audit staff may expect it, but not every answer to every tough decision can be pre-conceived and written down in a policies and procedures manual!
So, when decisions get hard and the answer doesn't show up in a manual, the team is going to turn to you. They want you to own the bad decisions.
But, hey, you've been there before, right? Many, many times. Because making good decisions comes from experience and experience comes from making bad decisions.
So now you get the privilege of sharing the wisdom you struggled so hard to obtain with your team. Could you be any more helpful? 🙂
5. How to nurture & retain staff
My teenaged daughter just got her first paying job at a national restaurant chain. Her stories are mildly shocking.
The turnover rate is outrageous. The pay is hideous. The restaurant managers are stressed and desperate enough to let employees throw tantrums and storm out in the middle of a dinner rush.
We have all been on a sinking ship like she has unwittingly boarded.
But here's hoping that your ship is afloat and in good working order. You are the captain, so you must do what it takes to retain good employees and ferret out the undesirables because, as you know, allowing bad staff to remain onboard only demoralizes the good staff.
6. How to shield the team from political fallout from telling the truth
If you throw your team members under the bus when the auditee or the organization's executives complain about something, your team will start hiding information and their truth from you. All sorts of squirrely behavior will result.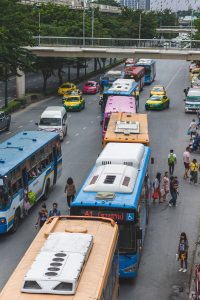 So, along with your big paycheck, you also have to accept the bulk of the responsibility for anything that goes wrong. Shield and protect your staff when they tell the truth and they in turn will support you when you need it the most.
7. How to identify and nip problems in the bud
We all have blind spots. Things we do, say, or think that inadvertently erect barriers to our team's success.
I suggest you have a continuous improvement plan in place so that you consciously and methodically work to break down these barriers so as to free your team to do their best work.
The first step in developing a plan is knowing where you are now. The second step is visualizing where you want to be. And the third step is – you guessed it – figuring out what to do about the gap between where you are now and where you want to be.
We have a tool that can help you figure out where you are now. To find out more about D.A.R.T. click here.
That's a lot to take on!
If this seems like a lot to take on, it is. Susan Wojcicki, the CEO of YouTube says:
"Rarely are opportunities presented to you in a perfect box. In a nice little box with a yellow bow on top. Opportunities – the good ones – are messy, confusing and hard to recognize. They're risky. They challenge you."
I wish you an abundance of opportunities. Audit on!