Main Content
Continuing Education for Government Auditors
Self-Directed Learning
Instructor-Led Learning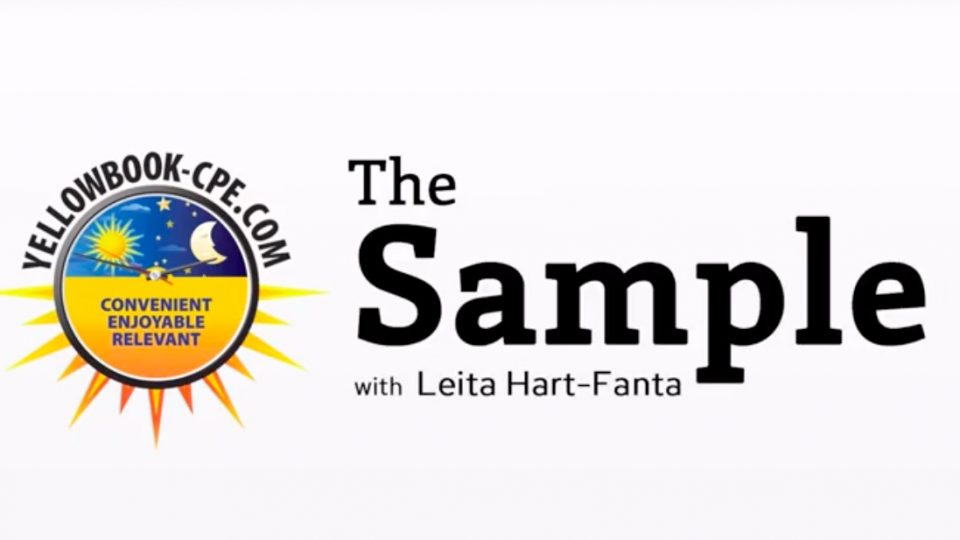 In this episode of THE SAMPLE, Leita Hart-Fanta, CPA answers the question, "When …
Subscribe to Updates
Sign up here to have the lastest from Yellowbook-CPE.com delivered right to your inbox.
About Yellowbook-CPE
Boring slide-pushing instructors preaching technical mumbo-jumbo may have done you in for CPE. We get that, we have suffered through some bad CPE, too.
Learning can and should be fun and enlightening – not draining and simply a rehash of what anyone could find on Wikipedia.
We use every tool available* to make the day fly by and the learning stick. You will leave refreshed and fortified.
Read More
Read Less
We make learning about auditing fun and easy.
Live seminars are interactive and hands on. Self-study is easy to read, insightful, and if we must say so ourselves (which it appears we must), funny!
And we are at your service. We present the information you need in the format you learn the best in: live seminars, webinars, on-demand videos, or self-study texts.
*OK… not every tool available. I used to carry around a bag of toys – but when the chief of police in my budgeting class beaned his buddy in the back of the head with one, I realized that cute was not the same thing as effective. Yes, my classes are edu-taining, but I teach auditing, not dodge ball!