We can come to you with a customized session based on what your team needs. Here is a list of some of the sessions we offer to get your creative juices flowing.
Auditing:
Drop us an email at
support@yellowbook-cpe.com
, or use the safe-and-secure contact form on our
Contact
page, and let us know what you're looking for. We'll work with you to bring you the CPE you need, when you need it!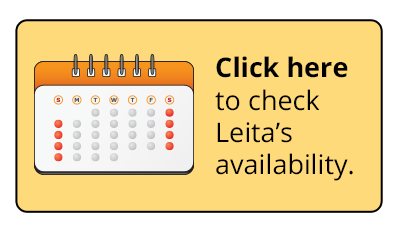 Questions? You can find our FAQ here.
What People Say About These Seminars
"Our office has used Leita's training services for many years because she offers the most relevant, in-depth, and practical (real stories) training compared to other training resources and trainers we've used in the past. Leita also has a very special talent of making "auditing and audit standards" entertaining! That is not easy to do. As a result, we have highly recommended Leita to other California agencies as well.
Thank you Leita for all the hard-work and training you have provided to our office over the many years! Much appreciated!" – State Agency Auditor
"I want to say that Leita is the "Mary Poppins of all Auditors." Leita is the BEST trainer I have ever had. She really helped me to retain knowledge of what is extremely difficult to sit through (Yellow Book), and her teaching style sparked numerous interests through out. Look forward to more training from Leita." – Customized Seminar participant