Description
The GAO's Yellow Book auditing standards (also known as GAGAS) set a high bar for auditors of government programs.
The 2018 revision moves the standards around, re-emphasizes audit independence, and increases the auditor's responsibilities for assessing, documenting, and disclosing internal controls.
This course will be customized for your audit team – whether your team performs performance audits, financial audits, Single Audits, or attestation engagements.
Major Topics: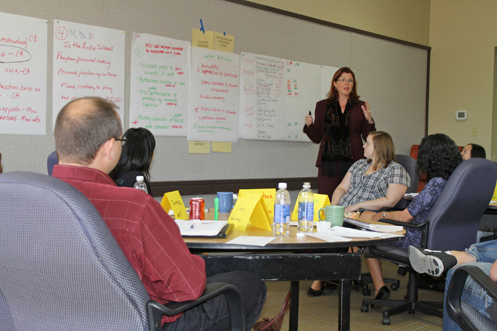 Audit planning
Evidence
Continuing professional education
Quality control standards including peer review standards
Reportable conditions including waste and abuse
Documentation
Reporting including conclusions and findings
Individual auditor and audit team independence
Objectives Include:
Select the Yellow Book auditing standards that apply to your engagement
Define requirements for peer review and quality control
Apply the 2018 independence and competence standards to your team
Use the elements of a finding to flesh out an audit issue
Label reportable conditions as waste, abuse, fraud, non-compliance, & an internal control weakness
Differentiate between types of audits
Review the Green Book and the auditor's responsibilities for documenting, evaluating, and reporting on internal controls
Program level: Intermediate
Instructional method: Group live instruction
NASBA Category of Study: Auditing (Governmental)
Advance preparation: One or more years of auditing experience
Who should attend: Auditors and monitors of governmental funds and programs. The course will concentrate on either financial/single audits or performance audits, depending on the needs of the audience.
Recommended CPE credit: 8 hours of NASBA qualified hours that counts toward the 24 hour Yellowbook CPE requirements.
Read more on this topic here.
What People Say About This Seminar
"It's been a most entertaining and valuable learning experience and we thank you for making dry audit standards and principles so alive! " – V.I. IG Auditor
"Thanks very much for the great class today. I found it interesting, informative and a lot of fun!!
As someone new to auditing, not to mention government auditing, I was aware that I needed to have a much better understanding of the Yellow Book, and I feel that today was a perfect overview of how the audit process of the Yellow Book works and should work. The instructions, Q&A, and exercises, as well as the asides and personal stories, helped reinforce the core content. Overall a great day of learning for me that will help directly with my OSA duties and responsibilities. " – Gene B. Assistant State Auditor