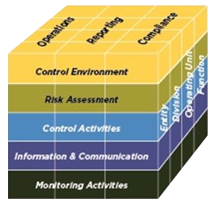 Tone at the top is the first attribute of internal control listed in the Green Book (Standards for Internal Control in the Federal Government).
Here is how the GAO kicks off the Green Book:
Green Book: 1.02 The oversight body and management demonstrate the importance of integrity and ethical values through their directives, attitudes, and behavior.
I liken it to the first statement in the Bible : Genesis 1: In the beginning, God created the heavens and the earth. If you aren't in for that statement, you likely won't be in for the rest of the Bible.
Similarly, if you don't think or believe that leaders have a significant impact on your organization, none of the rest of the Green Book is going to make much sense and the controls you work so hard at designing are unlikely to work.
A leader's attitude and behavior matter
If the leaders of an organization are uninterested in excellence in operations, compliance with laws and regulations, and accurate and transparent reporting, efforts toward those objectives by the underlings will fail. No matter the size of the entity, the leader's attitude and behavior permeates the whole organization.
One of my clients sells groceries in 28 countries. Since my family eats food sold by this grocer, I was very happy to hear the executive in charge of food safety initiatives talk openly and emotionally about his responsibilities to keep customers safe.
He began his presentation by sharing the pictures of children in his briefcase that he looks at every day. These were not picture of his children, but children who had died of food borne illness from all food retailers – groceries and restaurants – in the United States. Then he began to share statistics about how vulnerable children are to food borne illnesses. And then he cried.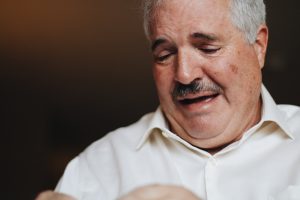 And, man, was I happy to see him cry! I did not want my children to end up as a picture in his briefcase and neither did he or any of his team. His serious and heartfelt commitment to food safety permeated his whole organization and let his team know what to do when they had to choose between profitability and the safety of their customers. As a result, I feel safe buying food for my precious family from his organization.
Smaller organizations are particularly vulnerable to negative tone at the top
So, if his message permeated such a large organization, imagine how much more the viewpoint of a leader in a small organization can impact controls. Smaller organizations are particularly vulnerable to the attitudes of the leadership.
Here is a personal example: Because I was the only business major in the group, I agreed to be the treasurer for the local chapter of the National Speaker's Association and served for three years. We only had about 30 members and the tone at the top changed depending on who we elected as president.
Most of the members of the local chapter were motivational speakers, and many of them thought that if you just believed something with all your heart and mind, you could wish anything into existence. Some wore crystals around their neck to focus positive energy on their desires. Everyone was a hugger. They were a blast to hang around with, but rules and budgets were definitely not their thing.
So, when I informed them at our first board meeting that I had carefully looked over the books and that we were close to bankruptcy and, therefore, we needed to change our ways immediately, the response from the president was, "Well, if we just think positive thoughts, everything will work out." A few members of the board rubbed their crystals and said a little positive chant and we moved on to more compelling agenda items. I sat there stunned.
A few meetings later, my less-than-magical prognosis came true. We couldn't pay the hotel after our monthly meeting.
The president conveniently disappeared (never to be seen again!) when I informed her that we were broke. Luckily, one of our most successful and moneyed members named Jim stepped in and paid the bill. Appropriately, our new savior, Jim, was immediately appointed our new president.
Jim was a six-and-a-half-foot tall ex-Marine who knew how to lead. At the next board meeting, Jim told the group that we were going to set a strict budget, and that we were going to talk about it at every meeting. All expenditures had to be approved by the Treasurer (me!) before they were incurred.
I silently clapped and cheered in my little CPA heart! Everyone on the board payed attention to my financial presentation at meetings (or at least they feigned paying attention) and followed Jim's rules so that by the end of Jim's term, we had built our bank account balance up to a healthy $14,000.
But, when Jim got tired of herding crystal-wearing, magic cats, the group elected sweet John to be our leader. John preferred to spend the board meeting hugging and vision-casting rather than worrying about tacky old money. At our first meeting under John's leadership, we all discussed our preferred relaxation techniques – which just happened to be the focus of John's signature speech. The group went back to ignoring my budget presentation and budget constraints, and by the end of John's term, we were again near bankruptcy.
I then realized that I would only be successful as the treasurer if I had the strong support of the president. I was living the concept I'd learned in my internal controls training – tone at the top.
It didn't matter how wonderful and clear and compelling my budget presentations were (and I tried everything I could to wake them up to the reality of the situation – emoticons, colors, graphics…), because they guy at the top (John) let them all know by his directives, attitude and behavior that he didn't care about money. Only when Jim the Marine created an environment of compliance and fiscal restraint did the controls over our finances work.
I was a powerless, disrespected underling yet again. I declined the role as treasurer for the next year and indeed the chapter went bankrupt before our next holiday party.
No matter how good your people are, they can't fight tone at the top
My situation as a powerless underling plays out on larger, more important platforms all the time.
Do you remember the financial executive at Enron, Sherron Watkins, who wrote a memo to the chief executive about Enron's fraudulent financial statements? The leadership didn't want to hear it or couldn't hear it over the sound of their voracious greed and published the fraudulent financial results for public consumption. No matter how well she did her job, without the support of the organization's leadership, her efforts meant nothing.
Do you trust your leaders?
So watch and listen closely to your leaders and ask yourself if you agree with the messages they are sending to those they are responsible for. Do you trust them? Do you agree with them? Do they support, diminish, or even destroy necessary internal controls? If your leaders are disinterested in controls, little you do as an underling will ultimately make a difference. It may be time to find a new place to work that is in alignment with your values.
As my colorful friend from New Jersey says, "Fish stinks from the head." She is so right; either your leaders set a strong and productive tone at the top or they stink. Simple as that.
Want to learn more about internal controls? Check out Leita's short video on internal controls.