Don't you just love it when the auditee won't respond to your email? Or when your audit manager goes to a conference before finishing the review of your working papers?
Waiting, I am afraid, is part of our job but you don't have to let waiting get the better of you. Yes, of course, you would have preferred for the day to go your way, but now that it hasn't, don't spend another second stuck in victim mode.
Instead, minimize the impact of the delay by applying the following time management tips sourced from a list called "The 8 Principles of Waiting" by Glenn Sumners, a professor at LSU.
1. Unoccupied time feels longer than occupied time
You have something else to do, right? Instead of viewing this delay as a barrier, view it as an opportunity to get that other thing done that you have been putting on hold. If you are like me and believe that there is no such thing as a coincidence, then this delay was purposely designed just for you! You weren't supposed to get that thing done on your schedule and things will go better for your later because of this delay.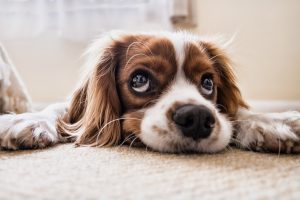 Don't just sit around twiddling your thumbs. Go ahead and respond to that email, clean up those files, draft that report, start that evaluation, whatever it is that you haven't had time for or have been putting off that will make your life easier later.
2. Pre-process waiting feels longer than in-process waiting
There is nothing quite like starting. Anxiety lifts and you feel lighter when you take action.
In my opinion, even taking the wrong action is better than sitting around and worrying about what to do next. There are only a few things (such as fatal injuries) that can't be corrected or reversed. When you look back at your life, you have to admit that most goods thing you achieved were not the result of going in a straight, direct line or even as a result of your exceptional time management skills 🙂 .
I travel a lot and I have a good amount of angst at home as I am packing. I worry: Did I remember everything? Am I going to make it to the airport on time? But once I get to the airport and check in, I resign myself to the process and relax.
On a recent trip I realized as I sat on the plane that I forgot my business clothes at home in my closet (no wonder that bag was so light!). But I didn't freak out; I viewed my mistake as an opportunity to buy some new stuff once I got to my destination. Those new clothes became some of my favorite pieces. See how nicely that worked out?
3. The more valuable the services, the longer I will wait
Time is precious and once it is spent, you can't buy it back, so you have to guard your time even more closely than you guard your money. But if I really want something, I will wait a long time for it.
Unfortunately, whoever you are waiting on probably realizes how critical they are to your success and they might delay their response even longer. One study says that when people know that someone is waiting, they take longer to respond. What a sad little power grab.
So, I think it is best not to emphasize how important a prompt response is by blurting out, "I really need to talk to you. Everything hinges on your response." They might use that information to make you squirm!
And on that note, I also believe that you get back what you put out. Are you making someone wait on you? Does it feel powerful? Quit it for your own good.
4. Anxiety makes waits feel longer
Breathe deeply and think of waterfalls in Hawaii or whatever brings you back to center. In five years, this delay won't matter one iota. You won't even remember it. And keep in mind that the delay is probably for your ultimate good.
5. Uncertain waits are longer than known, finite waits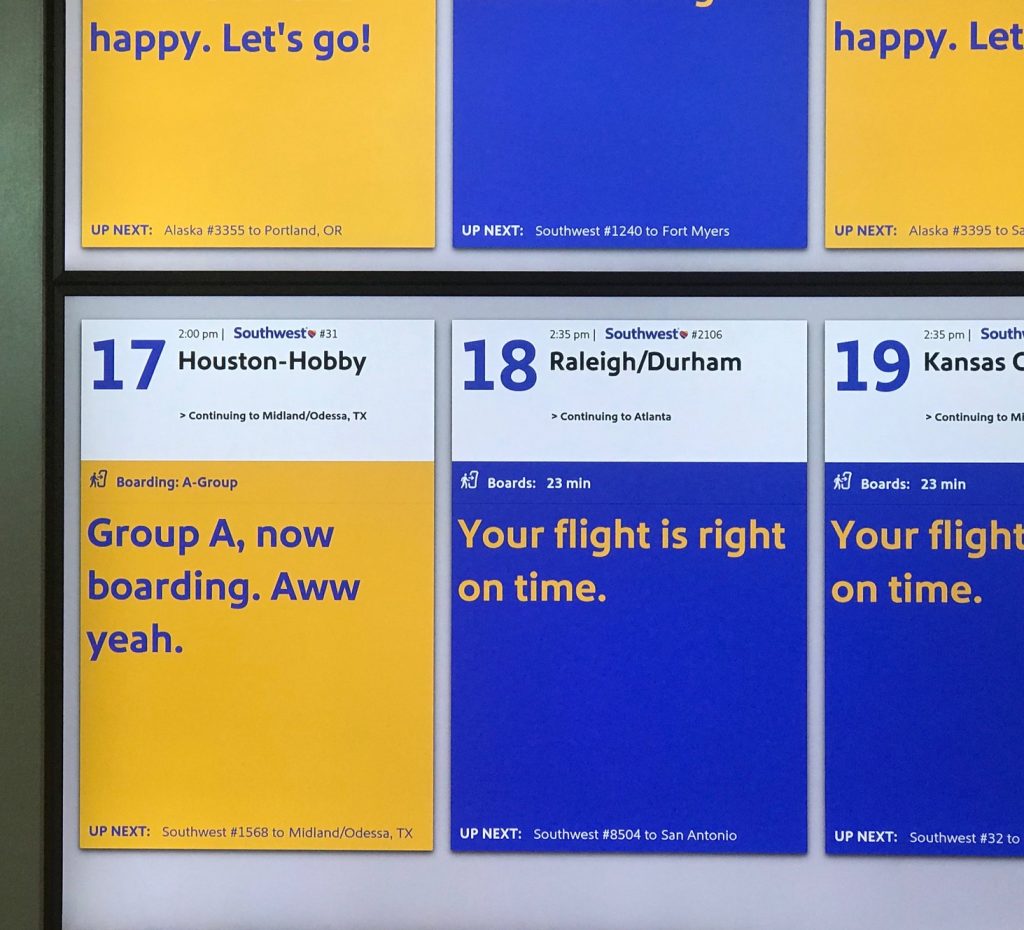 Southwest airlines has invested in some wonderful electronic signage at Dallas Love Field that reduces uncertainty. When I got off the plane, I immediately saw a readable sign that pointed me to my connection and gave me the status of the flight. On my way, I encountered a huge sign that told me if my flight was on time. And then when I got to the gate, another lovely sign told me how many minutes we had before boarding. Thanks Southwest for helping me with time management! Certainty sure does feel better.
On the flip side, I remember waiting with no end in sight for a client to respond to my audit report. I knew they didn't like what the report said and were doing everything they could to stall its publication. At the time, my office felt like we had to wait as long as it took for them to respond.
I was relieved when a later version of the Yellow Book allowed the auditor to publish without the client's response after a 'reasonable amount of time'. If at the front end of the audit, you define what reasonable is (and I recommend that you do this in writing), your wait will officially be over when that date passes.
When you request something from the client or staff, work out a response time with them. Once that time has passed, take the next action, even if it is unpleasant for the client or staff.
What do I mean by unpleasant? Here is an extreme but memorable example: one CFO I worked for asked department heads to turn in their budget by a certain date and when several department heads missed the date, the CFO fired them! Obviously, no one was late sending the budget to the CFO again.
6. Unexplained waits are longer than explained waits
Maybe, just maybe, there is a good reason for your waiting. Empathy for the client's or the staff's situation might give you that extra boost of patience that you need. Instead of automatically assuming that the person making you wait has ill intent, put yourself in their shoes for a minute and think of all the reasons they may be slow in their response.
In the Raleigh airport, my plane was delayed by more than an hour, which caused me to stress about my connection in Dallas. But in Raleigh, Southwest doesn't have those helpful signs and our gate agent never announced what was going on. The anxiety of the passengers was palatable until we got on the plane and a sympathetic flight attendant explained the situation and calmed our nerves.
7. Unfair waits are longer than equitable waits
When it feels like the person you are waiting on is just being thoughtless or even rude, the angst of waiting can turn to anger.
Expressing anger in the workplace is risky, but not saying anything is risky, too. Suppressing anger can be likened to trying to keep a large inflated beach ball under water. Keeping the ball suppressed is hard work, and when it pops up, it will be hard to control.
When it comes time to speak up, remember, there is a difference between being passive, passive aggressive, aggressive, and assertive. Assertive is what you are going for.
8. Solo waiting feels longer than group waiting
You will feel better if you know that you aren't the only one waiting. Misery does love company.
In order to find out if you are being singled out, you will have to establish friendly relationships with others who are waiting or people who are in the know.
Yes, inquiring as to whether anyone else is waiting might feel a little gossipy, so you have to weigh the shame you will feel if someone thinks you are a gossip against the anxiety you are feeling because you don't know what is going on.
And that wraps up the eight principles of waiting.
But I have one more thing to share: Whatever you do, do NOT pray for patience. Why? Because you will be presented with a series of super-challenging opportunities to be patient! Patience is a muscle that must be strengthened. In other words, nothing will work right until your prayer is answered and you learn how to transcend frustrating moments and stay calm. Praying for patience is only a good plan if your goal is to be formally recognized as a saint. Personally, I am not on that path.
Want to learn more about time management? Join me for Leading an Audit Project in Austin July 30 & 31.