The basics of auditing do not – and really cannot – change much. Auditors have to assess risk and plan what to audit, gather evidence, and report on results. Those core activities will never change. I'd even go as far to say that the sequence of those events are also immutable.
But what does change is the trendy tools and techniques that we can use to get there. Are we going to run our project using traditional audit management techniques or are we going to try Agile? Are we going to sample or employ data analytics? Are we going to write all of this down on paper or use electronic audit documentation software?
I frequently become enamored with cool new technologies myself and think they will revolutionize my business. While these new technologies may save me time after I invest gobs of time implementing them, they don't eliminate the tasks I must perform to keep my business running. Ultimately, I am for technology and new techniques; my whole business runs on the internet!
But what I am not for is letting the latest trend overshadow and distract us from the basics of auditing because the basics help us do a good audit.
How do we drift from the basics of auditing?
So, why do we drift away from the basics? I think it is a combination of factors including:
1. The generation gap
2. The forgetting curve
3. The auditor's arrogance
4. The money agenda
5. The redundant tasks
Let's talk about each factor in turn.
1. The generation gap
Each generation thinks they have it going on and that the generation before them is out-of-touch. Younger generations often think that what the prior generations learned isn't relevant today.
But as it says in Ecclesiastes 1:9, "What has been will be again, what has been done will be done again; there is nothing new under the sun."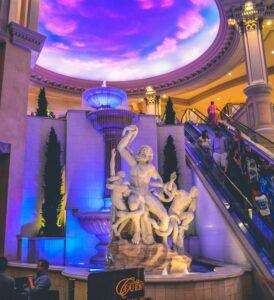 For instance, in the mid-90s, I went to see Wayne Newton in Vegas with my stepmother. She thought it was super show because she loves Wayne Newton. I thought Wayne was a sour old man. He complained about his band leader and the showroom that bore his name. He had a sweaty toupe and was only mildly interested in the flock of 60-year old groupies who fawned over him from the front row.
Because I recognized only a handful of his songs, I had a good while to think about what I'd be expecting to see in Vegas when I turned 60. It wasn't hard to imagine myself fawning over Sting in the front row because I had done that three times in my teens. And guess what? Sting now has a residency in Vegas. So, there you go.
Vegas still wants to to appeal to the generation that has leisure time and money and musicians still need to gig. And while your experience at Sting's show could be the latest and greatest in interactivity and entertainment, it is still a star, on stage, belting out his hits to a bunch of 60 year-olds.
Same situation, different faces. Nothing truly new under the sun.
2. The forgetting curve
Another reason that we drift away from the basics is that over time is that our brain erases stuff (see: the forgetting curve). I am actually thankful for this, as I don't want to remember all the yucky things that have happened over the years. Our tendency to forget is probably why we believe that "time heals all wounds."
But forgetting can also cause us to waste time reinventing the wheel – or in the case of the Palace of Versailles, the toilet. The Palace of Knossos in Crete was built around 1950 BC and had running water and a similar system of plumbing to what we have today. But the Palace of Versailles, built around 1600 AD did not have running water or toilets until 1768 AD!
Similarly, you don't have to invent an entirely new way to conduct a risk assessment on your audit. We have known how perform risk assessments for decades and you can readily borrow ideas from other auditors. This of course, will involve you talking to these other auditors and being coachable … and that gets me to my next point.
3. The auditor's arrogance
Auditor pride is another reason that we drift away from the basics.
The cold hard truth is that in many cases, auditors were never schooled in the basics to begin with and don't want to admit it. Sometimes these same auditors are promoted beyond their skill level to audit manager. These poor souls could never admit that they don't really know how an audit works without losing face.
This fake-it-til-you-make-it approach to auditing is scary because none of us should ever perform a procedure on an audit or check a box in the affirmative on an audit tool or checklist until we know why that procedure or that box are required. Otherwise, we could end up staking our professional reputation on a statement that is not valid.
And why weren't these auditors schooled in the basics? Well like, many problems that plague us, it is all about the money!
4. The money agenda
And another reason that auditors don't know the basics is that the basics don't draw crowds at conferences. As a frequent conference speaker, I've learned that the organizers of conferences have to feature the latest and the greatest audit trend in order to draw the same crowd back to the conference every year-after-year. Trends sell.
I've served on several conference planning committees where the conference organizers rationalize their choice to bypassing the basics because the basics were supposedly covered in an earlier conference or by some other well-known educator. As a matter of course, CPA conferences frequently run updates on topics that most of the audience doesn't even have a foundation in!
I've even heard conference organizers say, "The auditors took this stuff in college, right?" Well, NO! In my case, I took ONE whopping semester's worth of auditing. And because of a death in the family, I missed four weeks of the course and the only thing I remember is how nice the professor was about my loss. My auditing education started at square one when I got my first job.
5. The repetitive tasks
And the last factor that can cause auditors to drift away from the basics is because auditors want to escape the drudgery of the basics.
When you ask most auditors what they like about their jobs, they will say that they like doing something different every day and learning new things all the time.
Most auditors loathe routine. If you ask an auditor where they want to go on vacation, chances are they will want to go somewhere they have never been before because they are naturally curious and bold.
But the basics of auditing ask that you run through the same familiar tasks every time you audit. Yes, every time you audit you have to assess risk, gather evidence, document your decisions, and report on the results. Same old, same old.
However (!) the new is naturally built into every audit because the client is different, the subject matter is different, and the risks and reportable conditions are different.
Personally, I vacation on the beach. But not all beaches are created equal, just like all audits are not created equal. I still need my swimsuit and sunscreen no matter where I vacation, and auditors still need to implement the basics each time they audit.
If you have fallen for any of this hoo-ha
So between the generation gap, the forgetting curve, auditor arrogance, the money agenda, and the repetitive tasks it's a minor miracle we remember to employ the basics of auditing.
If you have haplessly fallen victim to any of this hoo-ha and don't have solid footing in the basics, check out my Virtual Audit Boot Camp or Essential Audit Skills Bundle. Don't worry. I won't tell anyone that you registered. It will be our little secret.