How do you know if you are leading the internal audit function in the best direction?
As an experienced auditor, you know the value of an objective point of view that comes from working with outside professionals; after all, that is what you offer your audit clients.
But where do you turn for help in leading the internal audit function?
We hope you will turn to us.  Our government audit experts would love to help you close the gap between where you are now and where you want to go.
Our team of veteran auditors can:
opine on whether you are in compliance with auditing standards – including Yellow Book and IIA standards – through a formal peer review
prepare your team for an external peer review so that you pass with flying colors
evaluate your progress against 14 key maturity attributes
recommend simple activities and strategies that will give your team the most bang for your buck
review your audit reports and audit documentation against audit standards and best practices
update your internal audit manual and tools
design and implement a professional development plan that moves your team to the next level
Whether you just took over a government audit shop and need a baseline assessment of where you are now or whether you want to lead your team to the next level, we are ready to help you.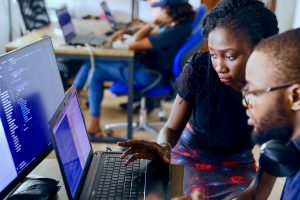 Our clients include the Inspector General of the Texas Department of Health and Human Services, the Inspector General of the Navajo Nation, The North Carolina State Auditor, Walmart, the City of Toronto, and the US Army just to name a handful.
Please write to us at info@yellowbook-cpe.com so we can set an appointment to talk about what you need.