"What kind of report writing problems does your audit staff have?"
When a potential client asks me to conduct a writing seminar, this is the first question I ask. It was my first question when I was asked to be an editor and writing coach at a state auditor's office.
Invariably, the project manager, manager, or director with whom I am chatting says, "My staff just doesn't know how to write! They need help!"
So I dig a little deeper.
"Are they unable to write clear sentences?"
The response is usually, "No, they can write sentences. I end up having to fix a lot of their sentences, but they can write sentences."
"Is the problem grammar or spelling?" I ask.
"No, not really. That is easily fixed."
"Is it that the concepts are unclear or disjointed? Do the reports make any sense?"
"I think that is the real problem. The staff doesn't seem to be able to focus on what is important about an issue, and we go round and round and round trying to distill what the main issue is. It takes us way too long. Sometimes it takes us over a month to get a report out."
Are you laughing to yourself right now? You may be thinking:
A month! I wish we could get our reports out that fast!
A month! What are those people thinking? We take a week at the most. OR
Yes, a month is how long it takes us, and that is ridiculous.
Would you believe that some audit teams only take a few days to issue a report? Would you believe that some audit teams take six or more months? Yep, both are true. I have been in the profession for over 30 years and have worked with a variety of audit shops and firms, and I have seen the gamut.
A few simple report writing problems
What I found, both as a writing coach and as a writing instructor, is that all of the problems with writing usually stem from a few simple problems:
On the front end, the leaders are not clear about what they expect the audit report to look like
The reporting process is broken
The leaders are control freaks who won't allow the staff to have their own voices.
Did you notice whom I was holding accountable for problems in those bullets? The directors, managers, and project supervisors call to ask me to fix their staff, when it is really the director, manager, or project supervisor that is causing the report writing problems.
But it is so much easier to blame someone else, isn't it? Blame, of course, gets you nowhere. Consider this quote from Thich Nhat Hanh:
"When you plant lettuce, if it does not grow well, you don't blame the lettuce. You look for reasons it is not doing well. It may need fertilizer, or more water, or less sun. You never blame the lettuce. Yet if we have problems with our friends or family, we blame the other person. But if we know how to take care of them, they will grow well, like the lettuce. Blaming has no positive effect at all, nor does trying to persuade using reason and argument. That is my experience. No blame, no reasoning, no argument, just understanding. If you understand, and you show that you understand, you can love, and the situation will change."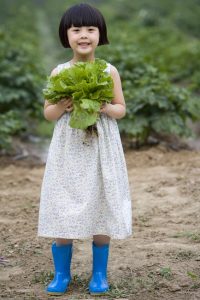 Next steps
So, if you can get past the blame 🙂 , I would love to offer a fun and enlightening training class to you and your staff. That is a good first step to get everyone to hear the same message and make decisions about how they are going to fix these problems.
But after the class, it is up to leadership to keep the momentum going by setting very clear expectations about the content and format of reports, by re-engineering the report writing process, and by letting go of absolute control and allowing the staff to have their own voice when they write.
Writing the audit report doesn't have to be torture. It can be a one of the best parts of your job. Yes, really!