In this short blog post, read examples of bribery in government.
Bribery is common place in some cultures
Bribery is the only way things get done in some regions of the world. I remember my first personal encounter with this when my family landed a private plane in the Bahamas (remember my rich uncle from my blog post on the fraud triangle?). We brought groceries with us on the plane but the airport officials told us that we couldn't take the groceries off the plane; Bahamian law required that we buy our food locally.
After a few minutes, my uncle figured out what the officials really wanted and he slipped the officials $200 in cash. The officials then proceeded to help us load the groceries into our rented Jeep.
I concluded that to get along in foreign countries, you had to have some extra cash on hand. For instance, a 2021 study of public corruption found that one in three people across the Pacific Islands region have paid a bribe when using a public service in the last year, while a quarter of people have been offered a bribe for their vote in the last five years.
But, I was wrong in thinking that bribery was only prevalent in foreign countries. We Americans are just as good at using bribes to get our way as anyone else—and we do it in a typically big, American way. Although, thankfully, we are only moderately corrupted based on the Transparency International Corruption Perceptions Index.
What is bribery of a government official?
Bribery is when a person pays an official to make a decision in his favor. The person in need offers or gives something of value to influence the action of an official in the discharge of his public duties.
Contractors for the federal, state, and local governments frequently appear in the news for bribing government officials in hopes of landing lucrative contracts.
Other examples of bribery in government in the US
Here are a few examples of bribery in government here in the US that got my attention:
No wonder school lunch is yucky
A post on the US Department of Justice website described how an executive for the state of New York took bribes so that children could eat yet another serving of mystery meat.
"Goldstein is alleged to have abused his position as a senior executive with the Department of Education by soliciting and accepting thousands of dollars in bribes for pure financial gain. In exchange, Goldstein's co-conspirators obtained lucrative contracts to provide food services that consisted of substandard products that were served to students, teachers and staff in public schools." stated Acting U.S. Attorney Kasulis in September of 2021.
A handy menu
"For almost four years, Mitchell Wade showered gifts and bribes on former Congressional Rep. Randy "Duke" Cunningham, earning his company $150 million in government contracts between 2002 and 2005.
Wade admitted to giving $1.8 million in bribes to Cunningham including antiques, a boat, a Rolls-Royce, and the Cunninghams' Del Mar, California home!
In fact, Cunningham was so enamored with his earning power, that he created a "bribe menu" listing how government contracts could be bought with escalating levels of bribes. The menu became the primary piece of evidence against him and he was sentenced to 8 years in prison."
Cunningham was a member of the House Intelligence Committee, which oversees sixteen intelligence agencies and their $44 billion annual budget.
And the extravagance didn't stop there. Wade wasn't the only contractor to bribe Cunningham. Other military contractors arranged limousines, poker parties and prostitutes for him at the Watergate and Westin Grand hotels in Washington.
The inquiry into the poker games put a spotlight on the limousine company that ferried Mr. Cunningham and others to the fun. Although the limousine company was operated by a man with a history of criminal convictions and financial troubles, he held a contract for $25.2 million to shuttle homeland security employees around Washington (and to some pretty happening parties!).
Will you help my boyfriend?
"Developers Andrew Schatte and Michael Surface face conspiracy charges brought in January 2008, which accuse them of bribing Monique McGilbra, the former director of the City of Houston's Building Services Department. They asked her to award contracts to their firm to build Houston's $53 million 911 call center and a $20 million fire station.
McGilbra pleaded guilty and is cooperating with federal prosecutors, who allege Schatte and Surface gave her gifts including the use of a condo in California, $1,000, and a $40,000 consultant job for her boyfriend."
Invoicing for a bribe?
"In 2004, Agri-Ethanol Products of Raleigh wanted to construct a $220 million ethanol production facility in North Carolina but needed a clean air permit. In order to raise capital, the company started telling potential investors that they had political connections that ensured the permit—and even put the boast in their prospectus. That claim was true. The company did have political connections—obtained by a bribe.
Agri-Ethanol officials had approached Boyce Hudson, a senior field officer with the North Carolina Department of Environment and Natural Resources and offered him $100,000 cash and a two-year consulting contract worth another $108,000 after he retired in 2005. In exchange for the money and the consulting contract, Hudson guaranteed the company the necessary state clean-air permit.
A potential investor tipped off authorities about the political-connection claim in the prospectus. A federal agent posed as a potential investor who paid Hudson a $15,000 advance on his bribe. Later in 2006, Agri-Ethanol paid Hudson $5,000.
But, 67-year-old Hudson got impatient for the rest of his money and sent an invoice to Agri-Ethanol for the remainder of his bribe funds! Please!
That gave the feds the green light to bring federal extortion and money laundering claims against Hudson." In 2008, Hudson pleaded guilty to the charges in federal district court and was sentenced to forty months in federal prison and must pay $50,000 in fines and restitution.
Hard to uncover
Not every bribe gets exposed and makes it to the news. Why? Because most people want to keep bribes secret…except for Hudson (above) and one real estate developer who blatantly offered the Mayor of Houston $500,000 in an email! HA.
Those two were obviously not schooled in one of the basic tenets of fraud – which is KEEP YOUR MOUTH SHUT!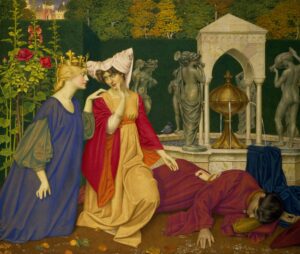 Or as Earl Long, a famous Louisiana governor recommended:
Don't write anything you can phone.
Don't phone anything you can talk.
Don't talk anything you can whisper.
Don't whisper anything you can smile.
Don't smile anything you can nod.
Don't nod anything you can wink.
For more examples of bribery in government, enjoy the Fraud Bundle.