The fraud triangle shows up at every accounting and auditing conference I have ever been to. It is now imbedded in the Green Book, the Yellow Book, and the COSO model.
And honestly, I was getting a little tired of it until I applied it to my own life and my own clients. Now I can appreciate why we see the fraud triangle so much – because it works!
A personal experience with fraud
My Uncle Jimmy was a very wealthy man in the booming Houston of the late 70s. He owned a successful construction company and was making more money than God — or at least that is what my jealous aunt said one Thanksgiving.
Personally, I thought it was great that he was so loaded — especially since he was a generous, fun-loving man.
He owned a sumptuous 60-foot Haterras that we took tooling around the Bahamas most summers. To get to the boat, we simply jumped on his private jet.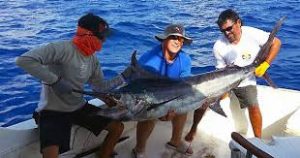 But Uncle Jimmy was so busy making the big money—and enjoying his big money—that he left the boring details of administration to a few employees. One employee was responsible for managing both the business books and my uncle's personal books. His name was Albert.
Albert was quietly stealing from my uncle to support his expensive life
Albert was not a nice man. My Aunt Veronica worked at Jimmy's office as a receptionist and she commented several times that Albert was always barking at her and telling her to mind her own business.
But Albert's wife, Alice, was very warm and wonderful to children. And his daughter, Carrie, baby-sat for me and my sister quite a bit. I remember her very vividly because of her beautiful, bouncy, curly, red hair and her ability to do a split on command.
Carrie's sister was a wild child and she gave birth to a wild child of here own, David, who she left in the care of Albert and Alice. David was the same age as my sister, but after he hit my sister a few times, my sister wasn't allowed to play with him. David had serious anger management issues and had to attend an expensive special school. I thought David was the reason Albert was so grumpy.
One night, my mother saw Albert out with another woman at a local restaurant. Albert promptly sent my mother a very expensive champagne — I guess as a bribe — with a note asking her to keep quiet.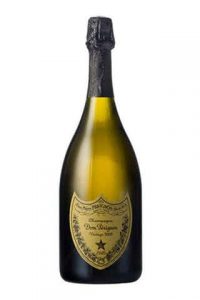 Since my mother's marriage and Uncle Jimmy's marriage were all crumbling at this point, I don't think she ever told Alice. My mother later said that if she had told Alice, she probably would have killed Albert. Alice was sweet only to children, it seems.
Once we went over to Albert's house to pick up Carrie, and Albert was particularly rude and made it obvious he wanted us to leave right away. Carrie told us he had been as nervous as a cat since they started installing a new pool in their backyard. My dad hadn't heard anything about this pool and wondered aloud, "I didn't think Jimmy was paying Albert that much. How did he swing that?"
An auditor found Albert's fraud
I never asked Uncle Jimmy the details of how he found out about Albert's fraud, but I do know it was the auditors that first turned him on to it.
He was so ashamed that he had lost a bunch of money to Albert, who had complete access to both his personal and business bank accounts, that he called the matter closed. The family wasn't allowed to talk about it.
Later we found out that Albert had a criminal history and had done this to another company before he worked for my uncle. Albert had served time for defrauding another company.
Alice, Carrie, David, and Albert all moved away and we didn't hear from them anymore. I wonder if Alice let Albert live…
My uncle never pursued the matter in court, which sadly means that Albert probably went on to rip off some other unsuspecting soul.
The loss was painful but not devastating for my uncle who went on to buy bigger and better boats.
The fraud triangle helps you think like a thief
The Certified Fraud Examiners encourage us to "think like a thief" and give us the fraud triangle to help us think through the triggers of fraud. Referring frequently to the fraud triangle during the fraud brainstorming meeting is a good idea.
And I was able to apply it to a client's situation and alerted her to a fraud going on in her business. She thought I was a genius. I let her think that 🙂 , but I knew all the time that it was that ever present fraud triangle that led me to that insight.
The three facets of the fraud triangle
Albert had plenty of fodder to build a very strong fraud triangle. The three facets of the triangle are:
Opportunity
Rationalization / Attitude
Incentive / Pressure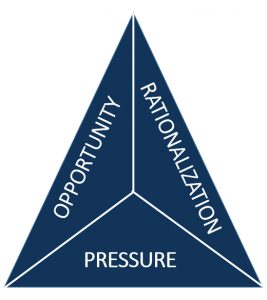 Opportunity: Albert had plenty of opportunity to commit fraud because no one ever examined what he did — excepting the external auditors each year. My uncle was too busy building an empire and enjoying his earnings to pay much attention. And he trusted Albert and gave him full access to every aspect of his financial life.
My uncle is lucky that Albert didn't wipe him out completely and move to Rio under an assumed name.
Rationalization / attitude: Albert definitely had some kind of chip on his shoulder. Maybe it was anger over being left to clean up my Uncle's messes while my uncle was out catching marlin.
He probably reasoned — along with my jealous Aunt — that my uncle didn't deserve all of his success and that he could spare a pool and a home remodel for Albert's family.
And obviously, since Albert had committed the fraud before, he was not exactly a morally upstanding individual. Of course my uncle didn't know that because he didn't run a background check on Albert before he hired him.
Incentive / pressure: So Albert had a steely wife who didn't work and waited for him while he was in prison for his first offense. She probably expected him to make up for the past.
And maybe that prompted him to bring another woman into his life. Mistresses can get pricey.
And I'm totally making this part up, but being a mom, I can imagine that Albert felt bad that he had missed his daughter's childhood and wanted everything for her, including a pool and a nice house. David's special school and therapy was probably more than Albert could handle on his own.
What I learned from Uncle Jimmy and the Fraud Triangle
It taught me early that if you feel iffy about someone, you should listen to your gut. Background checks must be done — even with Mary Poppins.
And that letting anyone have full access to your bank account is a bad idea. Controls are good, very good. Controls help close up the opportunities for committing fraud.
I also learned that the high-life is fleeting, and when you are on top, people are jealous and motivated to take advantage of you, and may even enjoy seeing you fall. Wow, what a bunch of negative lessons!
But on the positive side, I also learned that losing money is unpleasant, but it isn't the end of the world. The Bahamas will still welcome you with open arms, even if you have to fly coach to get there.
The self-study book entitled, "An Auditors Responsibility for Fraud in the Government Environment" is part of the discounted bundle of all of YellowBook-CPE's online courses.