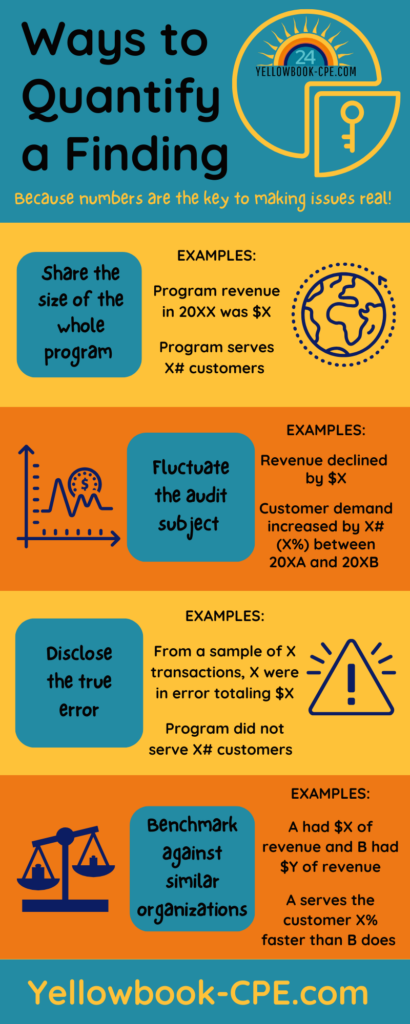 Ways to quantify a finding
In previous posts, I've explained what goes in audit findings and how to document them, but don't forget to quantify them, too! Here are ways to quantify a finding just in case you ever get stuck:
Share the size of the whole program
Fluctuate the audit subject
Disclose the true error
Benchmark against similar organizations
If any of those bullet points make you scratch your head and think, "Huh?"… don't worry! I've provided a few examples for each one to help you along your audit project. Click here to download a PDF version to keep as a reference guide.
Want to learn more?
You will learn everything there is to know about findings in my Audit Reporting Clinic: Live & Customized course. The class is centered on the five elements of a finding, as required by the GAO's Yellow Book and suggested by the Institute of Internal Auditors (IIA). Attendees generate concise and logical findings, including how to quantify them! Keep an eye out for a class coming in 2024 or contact us to customize a course for your team.