Description
$120 (per person) includes an online webinar for 2 hours of CPE credit
PowerPoint is a dynamic, fun, and highly professional communication tool. In this hands-on webinar, we will start with a brief overview of PowerPoint basics and then will quickly get into several features that can save you time and effort while you polish and add excitement to your presentations.
We will show you how to insert tables, charts, and SmartArt as well as cover various options for engaging animations. We will show you customize your presenter view so that you have your most-used options readily available. We'll also show you the new process for PowerPoint recording (hint: it's much better than the original Record Audio!).
Note for Mac users: Several of the PowerPoint features in this webinar are only available in PowerPoint for Windows. Mac users can still follow along and we will point out the differences as we go.
After attending this webinar, participants will be able to:
Set up PowerPoint slide shows to control slide masters, handouts, and presentation options
Create slide presentations that include text, graphics, animation, and transitions
Use design layouts and templates for presentations
Program Level: Beginning
Field of Study: Auditing
Who Should Attend: Auditors
Prerequisites: none
Instructional Method: Webinar (Group Internet Based)
Advanced Preparation Required: Participants should have Microsoft PowerPoint installed on their computer prior to attending this workshop.
CPE Credit Hours: 2
Date: Thursday, November 4, 2021
Time: 12:30 p.m. – 2:30 p.m. Central
20+ Fun & Practical PowerPoint Tips Webinar Leaders:
Wendy Tietz, Professor, Kent State University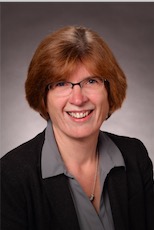 Wendy M. Tietz, PhD, CPA, CMA, CSCA, CGMA, is a professor in the Department of Accounting in the College of Business Administration at Kent State University, where she teaches financial and managerial accounting. Dr. Tietz is a Certified Microsoft Trainer and has earned the Microsoft Office Specialist Excel designation. She is a member of the American Accounting Association, IMA, AICPA, and the Ohio Society of CPAs. She has published articles in such journals as Issues in Accounting Education, Journal of Emerging Technologies in Accounting, IMA Educational Case Journal, and others. Dr. Tietz has received several national teaching awards and is the co-author of two accounting textbooks published by Pearson Education.
Tracie Miller-Nobles, Professor, Austin Community College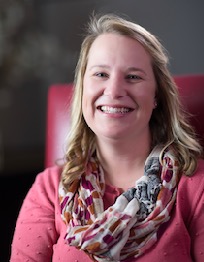 Tracie L. Miller-Nobles, CPA, is an associate professor at Austin Community College. Prof. Miller-Nobles received her master's degree in accounting and is working on her doctoral degree in Adult Education from Texas A&M University. She is on the Board of Directors for the American Accounting Association and on the Board of Directors for Teachers of Accounting at Two-Year Colleges. Tracie has received several teaching and professional awards including the AAA J. Michael and Mary Anne Cook Prize, TXCPA Outstanding Accounting Educator, and TXCPA Rising Star. Prof. Miller-Nobles is a co-author of Horngren's Accounting published by Pearson.