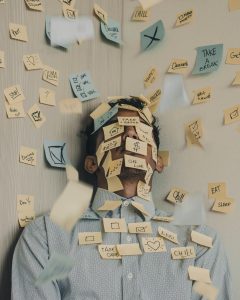 Do you feel like you're falling behind on projects that are important to you? Maybe it's time to learn how to delegate tasks.
Elizabeth Bakken's comprehensive article on how to delegate is a great read.
Based on her advice, I have delegated the majority of my administrative tasks to assistants over the past few years. And I am happy to report that I suffer less stress and enjoy higher productivity as the result of conscientiously scrubbing the unpleasant or unnecessary activities out of my day.
Yes, I know that you are an auditor and you probably don't have the ability to hire an assistant because you don't have a budget for that. But I am hoping there is someone in your world who needs an 'opportunity' to learn a new skill or take on a new responsibility.
Doubt that you can talk another team member into taking on some of your least favorite tasks? Well, someone talked you into taking on those tasks, now didn't they? 🙂
I suggest that you take five minutes right now to catalog what you are doing with your time. Write down all the tasks you perform in a day (at work and at home) and then for each task ask:
how much time was consumed for this task?
does this task contribute to my goals or completion of an important project?
do you enjoy performing this task?
can this task be delegated?
Every time I ask myself these questions, I always find a few unwanted tasks that I can extricate myself from, and you will too.
Want to talk more about time management? Attend Leading an Audit Project next April.