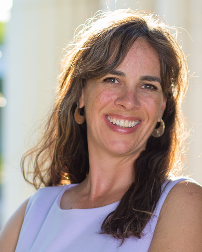 Suzyn Skaggs helps teams and leadership reach new performance levels and achieve unprecedented results.
She brings 19 years' experience as "Turn Around" consultant in revenue generation, effective processes and return to quality in variety of business and organization environments. She does this through, building stellar teams and growing leaders to think differently and work smarter together. Her passion is helping organizations reach new levels of effective performance that they didn't think were possible. She has helped countless organizations achieve new performance through leadership development, innovation, operations, client fulfillment and team cohesiveness across several industries including; technology, finance, healthcare, education, manufacturing, and travel.
Suzyn has a specialty working with government auditors and has consistently obtained top reviews and accolades for her extensive auditor leadership training; focusing on building and leading high performing teams. She helps organizations through consulting, training, coaching, and professional speaking. She has trained and coached thousands of people both locally and internationally.