Why audit the police?
Public scrutiny of law enforcement operations is currently at unprecedented levels.
In this short article, Dan Olson and Erin Kenney explain how to approach an audit of the police.
What is driving your audit?
Once a decision has been made to audit the police, the next question becomes the subject of the engagement.
This may already be on your schedule or there may be a recent high-profile incident driving the engagement.
Typically, the latter is easier to address. If use of force is the issue, for example, that helps to narrow your subject down. If you are charged with evaluating the overall operations of the law enforcement organization, your risk assessment will be harder.
What are you going to audit?
In either case, start by developing a profile of the organization based on the organizational chart. You want to understand the various functions of each unit.
Most law enforcement organizations have a paramilitary organizational structure.
Typically, law enforcement organizations follow similar processes regarding what they do, even if they do not have a patrol function. Standard processes include:
Getting notified or observing an incident
Investigating the incident
Documenting the incident
Filing charges if needed, arrest, and/or submit case for prosecutorial review
Jail:

Prisoner intake
Housing
Release

Presenting cases in court under the direction of the prosecuting attorney
Law enforcement organizations typically have the following CORE functions.
Patrol
Criminal investigations/Case management
Property and evidence
Jails/Detention (typically Sheriff's departments)
Special/Tactical operations

SWAT
Air support
K9
Bomb unit, etc.

Administration

Operations support
Training
Policy, planning and research
Risks to consider
Below are some risk factors for consideration for law enforcement engagements:
Budget considerations
Recent organizational changes
New legislation
Public safety
Officer safety
Public sensitivity perception
Political sensitivity
Civil and criminal legal liability
Prior audits or investigations
Misconduct issues
As in any risk assessment, political and organizational landscapes must be considered as risk factors. Based on the risk assessment, determine your subject matter.
Examples of subjects you may want to audit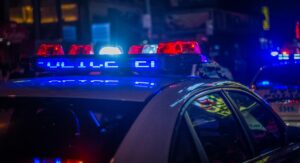 Examples of current high-risk operations:
Uses of force (primarily in the patrol function)

Mental health crisis response
Biased policing
Driving and accidents
Pursuits

Case management (improper or incomplete investigations)

Sexual assault cases
DNA test kits for old cases not analyzed

Evidence processing and storage

Theft of high-value items, guns, money, and drugs

Misconduct complaint receipt and investigation

Failure to properly investigate
Inconsistent findings and discipline
Adapt to the law enforcement culture
Rank matters! So, respect the chain of command.
Try to absorb the culture by reviewing newsletters or online sites run by unions or groups associated with the organization. Attend briefings or "ride-alongs" to witness operations first-hand when possible.
Do not be intimidated by the uniforms, guns, or badges.
Most law enforcement professionals are proud of their job and take pride in their appearance – your appearance matters as does your professional composure and "command presence." They will be more impressed with your appearance and your professionalism than with your auditing credentials.
Play fair and communicate frequently
Don't play the "gotcha game."
Tell them Why you are there (audit schedule or risk assessment, for example), What you are going to look at and How you are going to conduct your fieldwork.
Also, communicate with them throughout the engagement and get their feedback on your findings and recommendations. After all, they will be charged with implementing any recommendations you make.
Their insights into how you frame your recommendations can be the difference in whether implementation even occurs.
To Learn More: Enjoy the Law Enforcement Inspections and Auditing Manual (2022) available at LEIAG.org
Authored by: Dan Olson, LD Consulting, Phoenix Police Lieutenant, retired and
Erin Kenney, CIA, CFE, CGAP