"A colossal conflict of interest compromises the auditing of public companies and the financial interest of everyone who depends on them." This is the introductory line from a Project on Government Oversight (POGO) report published earlier this month.
Unlike most accounting and auditing reports, the direct and emotional language alone make it worth reading! The report, Accounting's Big Lie – and How to Fix It, addresses a longstanding and serious problem in the auditing profession: Auditor independence.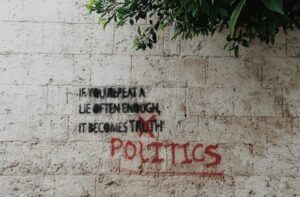 Here are other quotes from Accounting's Big Lie in plain, compelling and firm language:
"The audit firms are chosen and paid by the companies they audit. Just as the company hires its auditor, the company has the ability to fire its auditor."
"We recognize that it can take scandals or disasters to stir policymakers into action."
"Abandon the illusion or self-delusion and stop calling dependent auditors independent."
I realize I write about this topic quite a bit, perhaps too much. I do recommend reading the blog posts below to see if they meet Yellow Book independence standards.
If you want to delve into this topic from a Yellow Book perspective, please join me for a short Yellow Book Ethics webinar on January 10.