Auditor independence is as precious and essential to the credibility of an auditor as it is elusive. Independence can easily slip away without you even noticing it. And then one day, when you need to lean on it – when you really need it – it isn't there.
Only then do you realize you have compromised your way into a defenseless position and no one is taking you seriously anymore.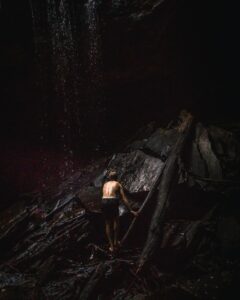 I recently ran into this paragraph in a biography of a famous political leader – who shall go unnamed (lest you take umbrage to the mere mention of his/her name!). Who it is isn't important. What they have to say is:
The fact that half of my X colleagues had approved this fiasco filled me with an altogether different kind of worry. I questioned what might happen to me the longer I stayed in Washington, the more embedded and comfortable I became. I saw now how it could happen – how the incrementalism and decorum, the endless positioning for the next election, and the groupthink of cable news panels all conspired to chip away at your best instincts and wear down your independence, until whatever you once believed was utterly lost. 
Obviously, we aren't the only profession that needs to make sure to think for ourselves and maintain our credibility. But I doubt that any other profession is as completely defined by independence as auditors. Auditors get paid to provide an independent and objective assessment of a situation. Without independence of thought and independence in appearance, our opinions and conclusions mean nothing.
Please take a minute and really think about your auditor independence. Have you made any independence concessions to the executive team lately or gotten a little too comfortable with the auditee?
Ponder whether your audit charter is missing teeth. Are you drinking the Kool Aid? Or is your independence dying slowly from a thousand small cuts?
If you aren't making unpopular stands and saying things that make the people you work for wish you would just shut up (!), you probably aren't doing your job.
Snap out of it!
Slip sliding away. Slip sliding away… You know the nearer your destination, the more you're slip sliding away…. Paul Simon