Earn all of your Yellow Book hours plus some!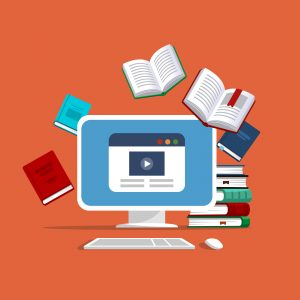 Three SELF-STUDY and one ON-DEMAND VIDEO COURSE – for a total of 27 Yellow Book hours
Are you going to tackle a Single Audit or two this year?  This bundle of self-study courses is for you.
Let Sefton Boyars, Bill Allen, and Leita Hart-Fanta guide you through how to conduct a Single Audit.  You will gain a solid understanding of how grants work and what you and your audit client must do to comply with federal grantor expectations.
A short video helps you make sure you are compliant with the latest requirements regarding audit findings.
Individually, these courses sell for $350.  In 2019, we are proud to offer them to you at the discounted price of $280 for 27 hours of yellow-book-qualifying CPE credit.  You will satisfy your 24-hour GAGAS CPE requirement plus some!
Courses include self-study texts on how to audit a federal grants and the Uniform Guidance was well as a video on how to write those Single Audit compliant findings.
See this page for more.
Also check out these other discounted CPE bundles:
More about the authors:
About Author Sefton Boyars
Until his retirement in October 1996, Sefton Boyars, CPA, CGFM had been the Department of Education's Regional Inspector General for Audit in Regions IX and X for sixteen years. During his 35-year career, Mr. Boyars worked for a variety of federal government audit agencies and a California county.
Mr. Boyars is active in his profession. He is a member of the California CPA Society and was a long-time chair of his chapter's combined committee on Accounting Principles and Auditing Standards and Government Accounting and Auditing. He served on the Qualifications Committee of the California State Board of Accountancy for three years. Mr. Boyars is a Certified Public Accountant and a Certified Government Financial Manager.
He is a past chair of the Western Intergovernmental Audit Forum and often served as chair or co-chair of its subcommittees and roundtables. Mr. Boyars is a past president of the San Francisco Chapter of the Association of Government Accountants.
Mr. Boyars is an experienced trainer and has taught for numerous organizations, including federal, state, and local governments, professional associations, the USDA Graduate School, and Management Concepts, Incorporated. He received AGA's National Education and Training Award for 1998.
Mr. Boyars is the author of the Association of Government Accountants' study guide for Course 3 of the Certified Government Financial Manager: Governmental Financial Management and Control. The most recent revision was issued in the spring of 2014.
About Author William Allen
Originally from the San Francisco Bay Area, William T. Allen, CPA (ret.) has over 30 years of federal audit and contract monitoring experience. He served as the U.S. Department of Education's Regional Inspector General for Audit for Regions VII, VIII, and X. Mr. Allen also served as Region IX's Assistant Regional Inspector General for Audit. In these capacities, he managed the planning, performing, and reporting for performance and compliance audits of public and private (nonprofit and for-profit) educational and health-related organizations.
He has led a peer review for a major government department and, throughout his career, has participated on numerous projects designed to improve organizational efficiency and effectiveness.
He received his Bachelor of Science in Accounting from California State University, East Bay. Mr. Allen was a CPA, licensed in state of Missouri from 1990-2007 (currently inactive).
Mr. Allen served as an instructor for the Graduate School (formerly USDA-Grad School) and the Association of Government Accountants. Mr. Allen also served as president of the Sacramento AGA Chapter, co-chair for the Mountain and Plains Intergovernmental Audit Forum, and a member of the Executive Committee Mid-America Intergovernmental Audit Forum.
About Author Leita Hart-Fanta
Leita makes auditing fun and easy. She converts the complex topics of auditing standards, internal controls, risk assessment, and report writing into information that professionals can absorb and use.
Leita is the author of:
Accounting Demystified – a McGraw-Hill book explaining basic accounting concepts
Continuing professional education self-study manuals and videos on:

The Risk Assessment and Internal Controls

The Yellow Book – Government Auditing Standards

Lean/Six Sigma for Accountants

Interviewing Skills for Auditors
The Public Funds Investment Act on-line course for Texas State University
Leita is an experienced facilitator, having led over 2000 full or multi-day seminars. She has also keynoted numerous conferences and developed over 25 distinct courses and speeches. She was named an "Outstanding Presenter" by the Institute of Internal Auditors in 2014.
Leita is the founder of Yellowbook-CPE – a site for self-study courses for government auditors. She started her business in 1996.
Leita has developed audit and CPA training curriculums for Walmart and Deloitte and conducts Yellow Book peer reviews.
Leita is a graduate of the University of Texas at Austin.  She is a Certified Public Accountant, Certified Government Financial Manager, and Certified Government Audit Professional. She serves on the government conference planning committee the Texas Society of CPAs and is the communication chair for the Austin IIA.
She lives with her fishing obsessed husband and two beautiful teen daughters in Austin, Texas.
To learn more about Leita, follow her on Twitter and LinkedIn.