Description
$130 (per person) includes an online webinar for 2 hours of CPE credit
Have you heard the expression "Do you want to be a manager or a leader?" Of course, you have! This overused phrase undermines the truth of the matter – you must be both. Simultaneously and seamlessly, but most important, effectively.
Professional development trainer, coach and entrepreneur, Clint Reese, will provide as many lessons and tools to accomplish this as can be squeezed into a 2-hour webinar.
Topics include emotional intelligence, assertiveness, motivation, active listening, business speak and more. Some of those skills may already be present in your toolkit, but everything needs an audit occasionally, right?
Learning objectives:
Define emotional intelligence and how it can help you be a better auditor, leader, coworker, friend, spouse, etc.
Recognize flaws in communication relative to assertiveness including how to tone down aggressiveness and/or add some 'oomph' to passiveness.
Understand the best way to motivate others is by first becoming motivated ourselves, then exhibiting that mentality and spreading it naturally to others.
Determine additional 'quick-hit' ideas, reminders and refreshers to understand everything that goes into being a great manager and leader.
Program Level: Basic
Field of Study: Auditing (Governmental)
Who Should Attend: Auditors
Prerequisites: None
Advanced Preparation Required: None
Instructional Method: Webinar (Group Internet Based)
CPE Credit Hours: 2
Date: Thursday, January 25, 2024
Time: 12:00 p.m. – 2:00 p.m. Central
The Audit Leadership Toolkit Webinar Leader:
Clint Reese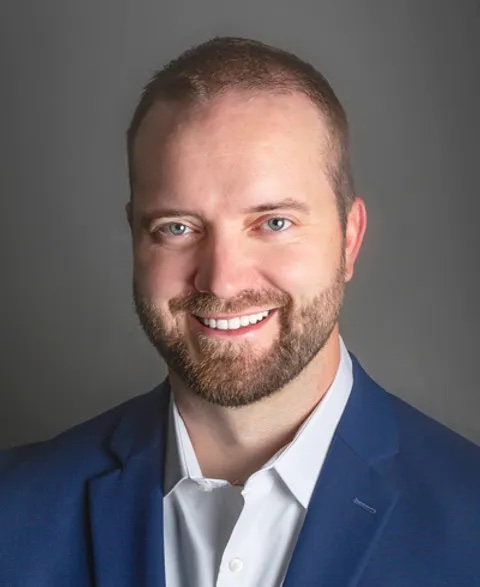 Clint Reese is a husband, father, Professional Development Trainer, Keynote Speaker, Personal Coach, Owner and Editor-in-Chief of a Media & Publishing Company, Author, and stand-up comedian. He got his first job at the age of 14 working at a baseball park concession stand. From there, over the past 20+ years he's worked in various industries, generated millions of dollars in sales revenue, led teams of multi-million dollar producing consultants on global initiatives, and created work environments primed for success and growth. His goal is to positively change the cultures of as many companies as he can to make going to work a more enjoyable experience for everyone.
Clint uses his humor and storytelling abilities to provide training that is as informative as it is engaging and entertaining. When we laugh and have a good time, we learn more, retain more, grow more, and even tenured attendees whom have been to countless training sessions will have fresh takeaways and receive lessons in new and outside-the-box ways from Clint's unique approach. Clint has trained hundreds of companies across the U.S. as well as a few around the world. With the need for virtual training increasing, Clint has adapted training programs and integrated technology in a way that has helped his in-person trainings translate very well to the virtual classroom when needed. Though Clint is adamant that an in-person training will always be the most effective, his technical skills and forward-thinking solutions have allowed him to continue serving his clients how/when they've needed it most.