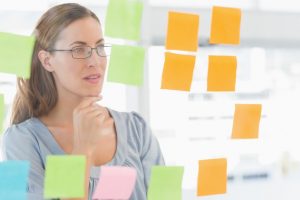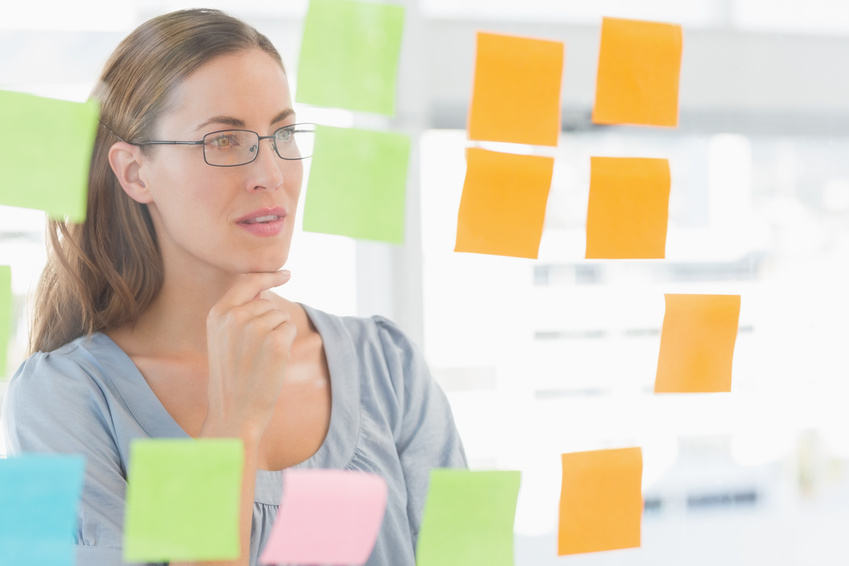 The term Lean Six Sigma is so mysterious and vague it could pertain to almost anything.
I was using a university library catalog the other day and found Lean Six Sigma books and articles listed under Operations Management, General Management, Business Planning, Strategic Planning, Manufacturing, Services, Product Design, Quality Control, and Self Help!
From this list, you get the idea that Lean Six Sigma has wide applications and uses, and might even be able to produce miracles, but I was unable to find any reference to it under Religion or Spirituality…yet!
To keep things simple, the definition of Lean Six Sigma as a breakthrough business methodology used to drive change within an organization. (It may go without saying, but we will say it anyway; our assumption is that we want to drive for POSITIVE change—i.e., improvement.)
So… to answer the question in the heading, Lean Six Sigma drives change. This change usually starts at the level of discrete improvements in how work gets done (individual projects for making things better). It also works at the macro level when it is used for long-term change in an intentional way.
Over time, Lean Six Sigma creates change within the heart of an organization—it can change the culture of the business and how things are done, from the top down. Hence its popularity and cult like status.
Lean Six Sigma is…
Lean Six Sigma is a combination of two separate disciplines or bodies of knowledge originally associated with quality improvement and manufacturing. Those two disciplines are Lean and Six Sigma (who would have guessed?). Today, both separately and combined, Lean and Six Sigma are viewed more broadly as systems of business process management and improvement, in addition to still being used and regarded as quality systems.
Our definition of Lean Six Sigma?  Lean Six Sigma is a breakthrough business methodology used to drive change within an organization.
The two approaches work better together than apart because of the complementary parts of each, especially in business process improvement. As such, Lean Six Sigma has evolved as a newer, better mousetrap—good news for those in the consulting business, auditing, and accounting as well as for those seeking a new approach to driving business improvement and excellence!
Why the whacky title?
To backtrack a little, though—if you are really into knowing why Lean is "Lean" and "Six Sigma" sounds like something out of an engineering textbook or a sci-fi movie, here's the reason. Lean signifies a streamlined process—where there's not a lot of excess… like "lean and mean." Lean is already a word that is within most native English speakers' vocabularies, so it is fairly easy to get an intuitive sense of the concept.
Six Sigma, on the other hand, is a term with its origin in statistics—not highly intuitive for a lot of us.
Sigma is the Greek letter representing standard deviation of a process around its mean or average. The standard deviation shows how much variation there is in the process. (In the world of business process improvement, the goal is to reduce variation. Variation = defects = waste = bad!)
In a process with a normal distribution (sorry—another statistics term) 99.73% of the measurements are within +/- three sigma. To you and me, this means that the result of what you are doing or measuring is only defective (not what you intended or "bad") about 3 times out of 1000. For some accounting processes, this is already very good!
Six Sigma refers to a process that is essentially defect-free. From a strictly technical standpoint, it means that you will only have a mistake or a defect 3.4 times out of one million… just about as close to perfection as you can get.
However, for our purposes, Six Sigma is used more generically to refer to a methodology for reducing errors and improving the chance of getting the intended results.
Lean Six Sigma = Perfection
Lean Six Sigma as a whole is the drive for improvement and ultimately, for perfection.
Lean was started by Toyota in the 1950's and Six Sigma was started by Motorola in the late 1980's, both building upon ideas about "how to do things better" that have been around for a long time.
The core of Lean Six Sigma is about doing things better. In Lean Six Sigma-speak, we call this "identifying and increasing value." The value we refer to above is more like "benefit"—a more broadly defined "value" that includes more than just monetary wealth. In government, value is often defined as service to our constituents.
A University's Experience
For instance consider how lean six sigma techniques help a group of accountants deliver their services with less effort.
During the 1990's, many rural and small town universities in Texas were absorbed by either Texas A&M or the University of Texas. The Texas legislature wanted more consistent control over these smaller universities and the smaller universities wanted to share in the wealth of the two largest universities in the state. So, Pan Am University became University of Texas—Brownsville, for example. As you can imagine, the usurped universities experienced a bit of a culture shock.
One small rural university called me after they had been audited by the University of Texas internal audit shop. The University of Texas auditors criticized the rural university's accounting and purchasing department for having weak internal controls. The lead compliance officer at the rural university asked me to help her explain to her accounting managers and staff what "internal control" meant. They were wounded from being so strongly criticized, but they had no idea what to do in response.
After explaining that internal controls are simply steps you take to make sure you achieve your goals, we talked about what their department was trying to achieve.
As part of that seminar, we created several flowcharts—one for each arm of the accounting and purchasing department—showing what happened when one of the departments made a routine purchase. We used athletics as our example. Each accounting and purchasing department worked for a few minutes to post a flowchart on the wall using post-it-notes.
After everyone had a chance to look over the post-it-note flowcharts, I reviewed what was on the wall, asking the managers and staff to identify any redundancies. Comments such as "I didn't know you did that—I do that, too!" and, "Why are we doing that?" flew! Just the visual presentation of the process made a difference.
Fight Business as Usual Syndrome (BAU)
The most meaningful conversation started when one of the ladies commented on one of the flowcharted activities, "That little process works every day but Friday!" She was referring to the trip approval and cash advance process. Each person in the room knew that you threw the whole process away on Friday because the football team and the band waited until the students were loaded on the bus to process the paperwork necessary to start the trip.
Even though accounting had repeatedly asked the athletic and band directors to plan ahead, they consistently failed to do so. One of the accounting clerks—who wore very high-heeled shoes, by the way, because she was under five feet tall—walked the transaction all over campus.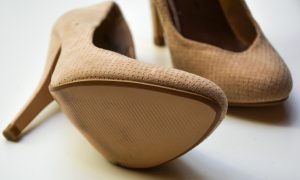 Everyone teased her about her tennis shoes—and resulting reduced stature—on Fridays.  In addition to creating more manual effort, all controls were scrapped and the accounting department wasted major portions of their day doing the wrong thing.
"Ahs…" flowed abundantly around the room. Controls and the need for controls had hit home. Through creating and analyzing processes using a flow chart, the group had a technique for diagnosing their issues and for resolving them. Previously they had just done what needed to be done in the moment—"BAU" or the Business As Usual syndrome—and had gotten in the habit of doing the wrong thing.
By using a few simple Lean Six Sigma tools (the flowchart, the Five Why's and the Five S's), they were able to make improvements and gain greater internal control.
Want to learn more about Lean Six Sigma?
Check out YellowBook-CPEs highest rated text, Lean Six Sigma for Auditors and Accountants written by Betsy Neidel, a Certified Six Sigma Black Belt and Leita Fanta, a CPA and auditor.  This course is part of a discounted bundle of all of YellowBook-CPE's self-study courses and on demand videos for only $480!