What qualifies as government CPE is more flexible than you might imagine. As a matter of fact, government CPE (Continuing Professional Education) doesn't have to be about government at all!
Let me explain…
'Government CPE' is a catch-all phrase
The GAO's Yellow Book requires auditors to earn 80 CPE hours every two years. Out of these 80 hours, 24 hours are considered government CPE. However, 'government CPE' is a catch-all title that doesn't really catch all (as is true of most catch-all titles!)
The 80-hour requirement is broken up as follows:
GAGAS 2021 4.16 Auditors who plan, direct, perform engagement procedures for, or report on an engagement conducted in accordance with GAGAS should develop and maintain their professional competence by completing at least 80 hours of CPE in every 2-year period as follows.
24 hours: Subject matter directly related to the government environment, government auditing, or the specific or unique environment in which the audited entity operates
56 hours: Subject matter that directly enhance auditors' professional expertise to conduct engagements
The 24-hour requirement has three subcategories
The 24-hour requirement is commonly called 'government CPE.' Notice the three subcategories of topics, including one that does not fit neatly under the 'government CPE' umbrella:
Government environment
Government auditing
Specific or unique environment in which the audited entity operates
Let's dig a little deeper into each category…
CPE related to the government environment. What a generously broad topic! The government makes up more than 46% of our GDP and is involved in many aspects of our lives, so there are lots of possible courses to take and conferences to attend! You might be the only auditor present since it was designed with another profession in mind, but think how mind-expanding that could be!
CPE related to government auditing. To earn these credits, you will need to hang out with government auditors. Most of the courses offered on YellowBook-CPE.com fit into this category.
CPE related to the specific or unique environment in which the audited entity operates. This subcategory doesn't neatly fit under the 'government CPE' umbrella because you might not focus on government at all. For instance, when I was assigned to audit investments at a state retirement system, I attended a class on how large institutions trade investments. Most of my classmates were insurance professionals and there was very little focus on government unless we were talking about government regulations regarding investments.
As much as I'd like to see you come to YellowBook-CPE.com for all of your training needs, it really isn't necessary. You can satisfy your government CPE in a variety of ways.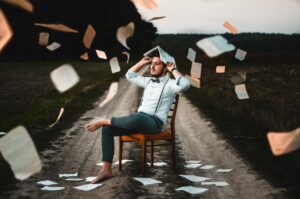 Why have this requirement?
In order to better service our clients and the public, we need to continue growing our knowledge and skills throughout our careers. If you want to think about it from a more selfish perspective, continuous learning for knowledge and skills growth greatly appeals to future employers.
My advice is to keep in mind both your audit shop and personal professional goals as you choose CPE courses.
The final say on training…
Your audit organization ultimately decides the type of training you need. I mean, they're paying for the course, after all, right?
GAGAS 2021 4.21 Determining what subjects are appropriate for individual auditors to satisfy the CPE requirements is a matter of professional judgment to be exercised by auditors in consultation with appropriate officials in their audit organization. When determining what specific subjects qualify for the CPE requirement, the auditors may consider the types of knowledge, skills, and abilities, and the level of proficiency necessary, in order to be competent for their assigned roles. Auditors may consider probable future engagements to which they may be assigned when selecting specific CPE subjects to satisfy the 24-hour and the 56-hour CPE requirements. The audit organization is ultimately responsible for determining whether a subject or topic qualifies as acceptable for its auditors.
While a class on the government's role in the economy may be interesting to you, it may not help you complete your assignments.
Keep in mind peer reviewers (those folks who don't even work at your audit shop!) evaluate your CPE compliance every three years. Sometimes they complain when the courses you take are not relevant to your audit work.
To learn more about this topic
Enjoy the self-study course, The Yellow Book Interpreted, where Leita digs deeper into CPE requirements.