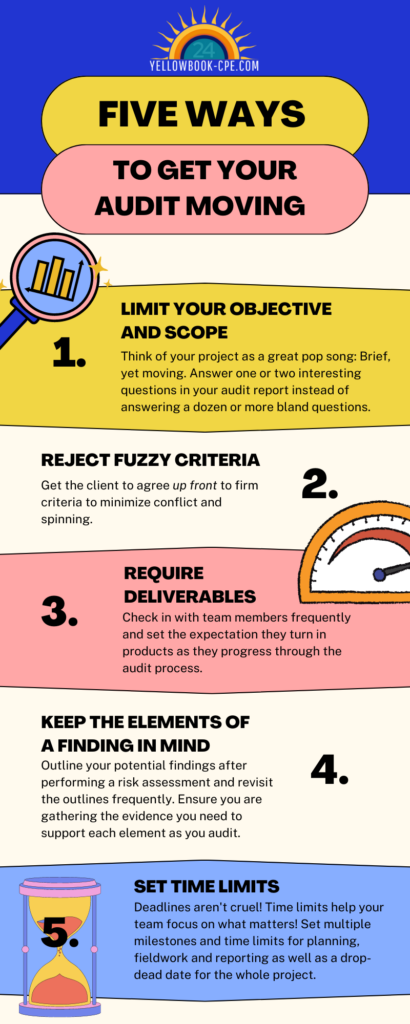 We've all been there…
If you've ever felt a little stuck in the audit process, I bet just about every auditor out there could 'raise a glass' in solidarity. It can be overwhelming with all the tasks to track, stacks of papers piling up and emails hitting your inbox faster than you can respond. Whew… I got tired just thinking about it!
In order to help my colleagues with their future audits, I developed the Five Ways to Get Your Audit Moving infographic shown above. It's also available as a PDF download to keep with your other audit papers as a reference.
Want to get your audit moving even faster?
Stay on top of your audit game with one of our self-study bundles or join us on June 15 for Building Your Audit Analytics Strategy. You'll quickly become a Super Auditor using Five Ways to Get Your Audit Moving and learning new skills through CPE!