Description
$130 (per person) includes an online webinar for 2 hours of CPE credit
"Death by PowerPoint" is a phrase most of us have heard, if not suffered through!
Government auditors regularly consume and generate PowerPoint content, so we know the visual and audible droning and yawns that result when what supports the speaker is a repetitive presentation containing nothing but titles and bullets.
In this session, auditors learn how to create impactful and informative presentations by using the power of Microsoft PowerPoint to engage your audience, rather than having them thinking, "This could have been an email!"
Once you know a few simple techniques to creating and populating your PPT deck, you will not only save time and aggravation in creating your presentation but know the fulfillment of seeing your audience meaningfully interacting with you and your content.
In this session, you will learn:
Identify how to create your presentation in layers, not slides.
Determine the right way to use slide masters to avoid inconsistencies in formatting and branding.
Identify fun and quick techniques to create decks that support, not supplant, the presenter.
Choose the right way to add objects like pictures, charts, graphs and multimedia content that avoids having your audience squint to see them.
Repurpose decks for different audiences without copying and pasting.
Identify a method to create handouts that allow you to provide value-added content to what they take away from your presentation.
Program Level: Basic
Field of Study: Auditing (Governmental)
Who Should Attend: Government auditors who use PowerPoint to present audit results and conduct training sessions
Prerequisites: none
Advanced Preparation Required: Participants should have Microsoft PowerPoint installed on their computer prior to attending this workshop.
Instructional Method: Webinar (Group Internet Based)
CPE Credit Hours: 2
Date: Thursday, November 30, 2023
Time: 11:00 a.m. – 1:00 p.m. Central
Presenting Your Work Without PowerPoint Pitfalls Webinar Leader:
Melissa Esquibel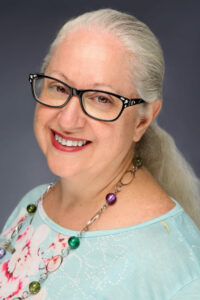 While it's true that if you don't know where you're headed, it doesn't matter how you get there; not asking in the first place is the sure road to disaster when it comes to significant technology infrastructure changes. Ask any business unit executive who can't do today what she did yesterday but keeps being told that the organization is now "in a better place," technologically speaking.
Melissa Esquibel was in the thick of early business technology innovation when hardware and systems were kept in a virtual black box, and IT gatekeepers doled out functionality within a rigid systems architecture. Now, in the present, where end-users know how to access the power of technology independently and according to the agile timelines they need, this push and pull has created quite a mess in many organizations.
With her unique experience as the conduit between the gatekeepers and the gate stormers, she offers her unique perspective as "bridge builder" to you. Her sense of humor and common sense approach will engage your team and produce results you can take to the bank in real world time savings and effective use of your organization's resources. She brings out the best in people, coaxing out meaningful collaboration and impactful solutions.