Description
$120 (per person) includes an online webinar for 2 hours of CPE credit
The problem with murky water is that you don't know what's hiding in there and if you drop something, you'll probably never find it again. A government auditor's email is like that. Auditors get cc'd on all sorts of important stuff that they need to access later without wasting time. Thankfully, Microsoft has designed tools in Outlook that can clear the murkiness and allow you to see what's important and what needs to go.
Let Microsoft Certified Trainer Alumni and Microsoft Office Expert, Melissa Esquibel, show you how to look at your email inbox differently.
In this course you will:
Identify easy ways to clear the clutter right now that can kick-start your better email management practice
Identify messages which are potentially non-compliant with records storage and/or records retention policies
Determine how to instantly and completely remove messages you don't have to see or which may be a risk to your data storage and your organization's network
Choose color categories for inbox triage, keeping focus on the most important deliverables
Identify rules to set up right now to reduce the amount of email you have to deal with on a daily basis
Identify 3 ways to not lose track of your most important tasks that come to you via email
Program Level: Basic
Field of Study: Auditing (Governmental)
Who Should Attend: Auditors
Prerequisites: none
Instructional Method: Webinar (Group Internet Based)
Advanced Preparation Required: Installation of any current desktop version of Microsoft Outlook. While some practices will be able to be implemented in the online version, live, on-screen demonstrations of the online version will not be shown.
CPE Credit Hours: 2
Date: Monday, December 5, 2022
Time: 9:00 a.m. – 11:00 a.m. Central
Outlook Email Mastery for Government Auditors Webinar Leader:
Melissa Esquibel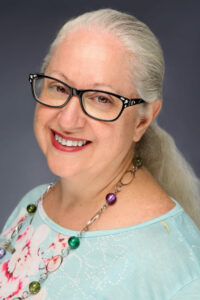 While it's true that if you don't know where you're headed, it doesn't matter how you get there; not asking in the first place is the sure road to disaster when it comes to significant technology infrastructure changes. Ask any business unit executive who can't do today what she did yesterday but keeps being told that the organization is now "in a better place," technologically speaking.
Melissa Esquibel was in the thick of early business technology innovation when hardware and systems were kept in a virtual black box, and IT gatekeepers doled out functionality within a rigid systems architecture. Now, in the present, where end-users know how to access the power of technology independently and according to the agile timelines they need, this push and pull has created quite a mess in many organizations.
With her unique experience as the conduit between the gatekeepers and the gate stormers, she offers her unique perspective as "bridge builder" to you. Her sense of humor and common sense approach will engage your team and produce results you can take to the bank in real world time savings and effective use of your organization's resources. She brings out the best in people, coaxing out meaningful collaboration and impactful solutions.