Description
$130 (per person) includes an online webinar for 2 hours of CPE credit
When it comes to audit results, it's imperative that you get the numbers right.
Most Excel users stop their formula learning at SUM, AVERAGE and COUNT. However, there is real power in Excel for mathematical calculation, cross-referencing and text management.
Even if you regularly wield VLOOKUP and SUMIF, like a pro, there are techniques to using formulas in Excel that can help you detect errors, ensure accuracy and cut time from even the most complex of calculations.
In this session, you will learn how to:
Diagnose why formulas sometimes work and sometimes don't
Define the role of functions in complex formulas and how to make sure they will work, before you press ENTER.
Identify how to audit a spreadsheet to ensure the formulas are behaving as expected.
Illustrate three troubleshooting techniques that will give you the reassurance that you got it right.
Determine how to use text formulas to turn what you get into what you need for easy-to-understand reports.
Identify how to use PowerQuery to avoid writing troublesome and fragile lookup formulas.
Program Level: Basic
Field of Study: Auditing (Governmental)
Who Should Attend: Auditors
Prerequisites: none
Instructional Method: Webinar (Group Internet Based)
Advanced Preparation Required: Participants should have Excel for Microsoft 365, Excel 2019, or Excel 2016 installed on their computer prior to attending this workshop.
CPE Credit Hours: 2
Date: Friday, May 12, 2023
Time: 11:00 a.m. – 1:00 p.m. Central
Mastering Formulas in Excel Webinar Leader:
Melissa Esquibel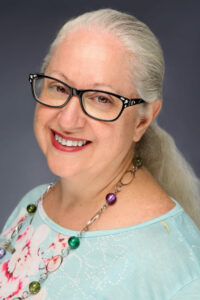 While it's true that if you don't know where you're headed, it doesn't matter how you get there; not asking in the first place is the sure road to disaster when it comes to significant technology infrastructure changes. Ask any business unit executive who can't do today what she did yesterday but keeps being told that the organization is now "in a better place," technologically speaking.
Melissa Esquibel was in the thick of early business technology innovation when hardware and systems were kept in a virtual black box, and IT gatekeepers doled out functionality within a rigid systems architecture. Now, in the present, where end-users know how to access the power of technology independently and according to the agile timelines they need, this push and pull has created quite a mess in many organizations.
With her unique experience as the conduit between the gatekeepers and the gate stormers, she offers her unique perspective as "bridge builder" to you. Her sense of humor and common sense approach will engage your team and produce results you can take to the bank in real world time savings and effective use of your organization's resources. She brings out the best in people, coaxing out meaningful collaboration and impactful solutions.