Description
$130 (per person) includes an online webinar for 2 hours of CPE credit
This two-hour live webinar encourages you to power-up your government audits with IT auditing know-how.
Let Toby DeRoche – an IT audit manager and subject matter expert on information technology, internal auditing, SOX and agile – demonstrate and define the key IT terms and concepts that will enable you to ask meaningful questions and focus your audit on what matters most.
Whether you are performing a stand-alone IT audit or integrating IT objectives into your performance, financial or compliance audit, this course will show you the way. After finishing, you will be ready to give IT auditing a whirl while maintaining your professional credibility at the same time!
Course objectives include:
Identify the basics of IT auditing
Describe common IT Frameworks
Describe how IT risks fit into the audit risk assessment
Contrast the audit concepts in general, application, and user controls
Identify common ITGCs, application controls, and user controls
Program Level: Basic
Field of Study: Auditing (Governmental)
Who Should Attend: Auditors of any experience level who want to learn more about IT auditing within a government context
Prerequisites: None
Advanced Preparation Required: None
Instructional Method: Webinar (Group Internet Based)
CPE Credit Hours: 2
Date: Wednesday, January 24, 2024
Time: 12:00 p.m. – 2:00 p.m. Central
IT Auditing for Non-IT Auditors Webinar Leader:
Toby DeRoche MBA, CIA, CCSA, CRMA, CFE, CISA, CICA, SA, cAAP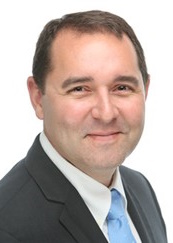 Toby DeRoche MBA, CIA, CCSA, CRMA, CFE, CISA, CICA, SA, cAAP focuses his career on advising governance and assurance professionals on solutions to their audit, risk, and compliance needs. Toby assists organizations in improving their internal audit, risk management, and compliance functions. Toby's professional background includes nearly 20 years in internal audit, fraud examination, and technology enablement consulting.
As the founder of Insight CPE, LLC, Toby is dedicated to continued education for audit, risk, and fraud professionals. In this role, he partnered with cRiskAcademy to create the Certified Agile Auditor Professional (cAAP) course, the first of its kind in the world. Toby has authored over 100 blogs and the books Agile Audit: Transformation and Beyond and Only Audit What Matters. Finally, as a Senior IT Risk Manager with Verizon, Toby also puts theory into practice.