Description
$130 (per person) includes an online webinar for 2 hours of CPE credit
Excel macros can help to streamline and automate tasks that are routine and time-consuming.
In this webinar, you will start by learning how to create a basic macro in Excel to perform formatting of a spreadsheet.
We will then talk about VBA (the programming language for Excel) and how to use Microsoft Help topics to create commands and micros using VBA.
Then we will create a macro that creates a chart and another macro that imports a text file.
We will also talk about how absolute versus relative references in a macro – and a lot more cool and useful things about Excel macros.
This webinar will be a hands-on workshop where you can try out the macros as we demonstrate them. By the end of the webinar, you will know how to use macros to make your work in Excel more automated, and therefore faster and a little more fun!
This webinar is designed for Excel for Windows users because much of the macro and VBA functionality is not available in Excel for Mac.
After attending this webinar, participants will be able to:
Record a macro to automate routine tasks
Assign a macro to a button in Excel
Create macros in Excel using VBA
Program Level: Beginning
Field of Study: Auditing
Who Should Attend: Auditors
Prerequisites: none
Instructional Method: Webinar (Group Internet Based)
Advanced Preparation Required: Participants should have Excel for Microsoft 365, Excel 2021, Excel 2019, or Excel 2016 installed on their computer prior to attending this workshop.
CPE Credit Hours: 2
Date: Tuesday, July 18, 2023
Time: 12:00 p.m. – 2:00 p.m. Central
Excel Time-Saving Macros Made Easy Webinar Leaders:
Wendy Tietz, Professor, Kent State University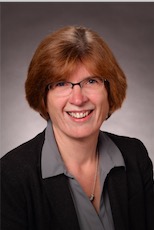 Wendy M. Tietz, PhD, CPA, CMA, CSCA, CGMA, is a professor in the Department of Accounting in the College of Business Administration at Kent State University, where she teaches financial and managerial accounting. Dr. Tietz is a Certified Microsoft Trainer and has earned the Microsoft Office Specialist Excel designation. She is a member of the American Accounting Association, IMA, AICPA, and the Ohio Society of CPAs. She has published articles in such journals as Issues in Accounting Education, Journal of Emerging Technologies in Accounting, IMA Educational Case Journal, and others. Dr. Tietz has received several national teaching awards and is the co-author of two accounting textbooks published by Pearson Education.
Tracie Miller (Nobles), Program Chair, Franklin University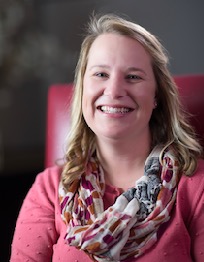 Tracie L. Miller (Nobles), PhD, CPA, is the program chair for the B.S. Accounting program at Franklin University. She has extensive teaching experience including faculty appointments at Austin Community College, Texas State University, Aims Community College, and The University of Texas-Austin. Dr. Miller received her doctoral degree from Texas A&M University. Her research interest includes financial literacy education, culturally responsive teaching, and online learning. She has public accounting experience with Deloitte Tax LLP. She serves in numerous leadership roles for American Accounting Association, American Institute of CPAs, Teachers of Accounting at Two-Year Colleges, and Texas Society of CPAs. Dr. Miller has received several teaching and professional awards including the AAA / J. Michael and Mary Anne / Deloitte Foundation Cook Prize, TXCPA Outstanding Accounting Educator, and AICPA Bea Sanders Award. Dr. Miller is also an author of several accounting textbooks published by Pearson.