Description
$120 (per person) includes an online webinar for 2 hours of CPE credit
When you receive Excel files from colleagues or clients, there may be duplicate records, misspellings, improper cases, nonprintable characters, extra spaces, or inconsistent formatting. You might receive information in a text file (.txt) format, a comma-separated file (.csv) format, or pdf format – and you need to use that information in Excel. These are just some of the issues that can make data analysis challenging. This hands-on workshop is designed to give you a solid understanding of how to clean data in Microsoft Excel. You will learn how to remove duplicate records, strip spaces and nonprinting characters, change the case, convert text to numbers or dates, and enter zeroes in blank cells. You will also learn to import data into your Excel file from *.txt, *.csv, or *.pdf files. You will also learn to concatenate or split text fields and other data cleaning tips. You will work on hands-on activities to explore a wide variety of data cleaning processes within Microsoft Excel.
Participants should have Excel 2019 or Excel 2016 installed on their computer prior to attending this workshop. Workshop instructors will be demonstrating Excel for Windows and will make note of Mac differences when significant.
Learning objectives:
Identify and remove duplicate records
Convert text to number or date formats
Demonstrate how to split or concatenate text fields
Import data from *.txt, *.csv, or *.pdf files
Organize and transpose rows and columns
Use XLOOKUP and VLOOKUP to populate fields
Identify and remove unwanted characters
Program Level: Beginning
Field of Study: Auditing
Who Should Attend: Auditors
Prerequisites: none
Instructional Method: Webinar (Group Internet Based)
Advanced Preparation Required: Participants should have Excel 2019 or Excel 2016 installed on their computer prior to attending this workshop.
CPE Credit Hours: 2
Date: Friday, July 30, 2021
Time: 12:30 p.m. – 2:30 p.m. Central
Cleaning Data in Microsoft Excel: From Beginner to Expert Webinar Leaders:
Wendy Tietz, Professor, Kent State University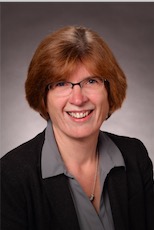 Wendy M. Tietz, PhD, CPA, CMA, CSCA, CGMA, is a professor in the Department of Accounting in the College of Business Administration at Kent State University, where she teaches financial and managerial accounting. Dr. Tietz is a Certified Microsoft Trainer and has earned the Microsoft Office Specialist Excel designation. She is a member of the American Accounting Association, IMA, AICPA, and the Ohio Society of CPAs. She has published articles in such journals as Issues in Accounting Education, Journal of Emerging Technologies in Accounting, IMA Educational Case Journal, and others. Dr. Tietz has received several national teaching awards and is the co-author of two accounting textbooks published by Pearson Education.
Tracie Miller-Nobles, Professor, Austin Community College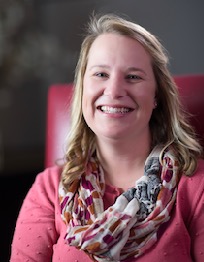 Tracie L. Miller-Nobles, CPA, is an associate professor at Austin Community College. Prof. Miller-Nobles received her master's degree in accounting and is working on her doctoral degree in Adult Education from Texas A&M University. She is on the Board of Directors for the American Accounting Association and on the Board of Directors for Teachers of Accounting at Two-Year Colleges. Tracie has received several teaching and professional awards including the AAA J. Michael and Mary Anne Cook Prize, TXCPA Outstanding Accounting Educator, and TXCPA Rising Star. Prof. Miller-Nobles is a co-author of Horngren's Accounting published by Pearson.